As part of Neumann Kaffee Gruppe.
Our Responsibility.
As part of Neumann Kaffee Gruppe.
Our Responsibility

Sustainability is a core business competence.
Neumann Kaffee Gruppe is firmly committed to a growing and sustainable coffee industry. The consideration of social, environmental and economic needs is an integral part of our business model and contributes to the long-term success of our business.
Driving sustainability from a group perspective
To promote sustainability as a core competence of NKG, we bundle the manifold sustainability initiatives of our subsidiaries in a group sustainability strategy. The holding acts as strategic driver for the operating companies and summarizes the various sustainability approaches in one strategic framework. Our subsidiaries derive their country-specific goals from our group strategy, and – in turn – they enrich the group with their local expertise and network.
Would you like to know more about our social, ecological and economic responsibility? On the following pages you can find out more about how we and NKG promote the sustainability of our business: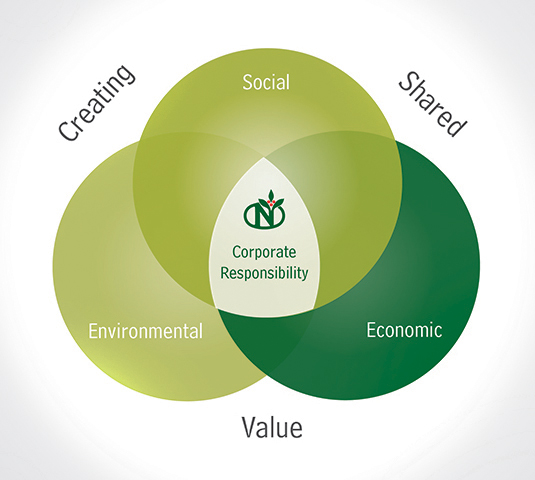 Our strong presence at the coffee origins and our worldwide network are key assets for promoting responsible sourcing within our industry.